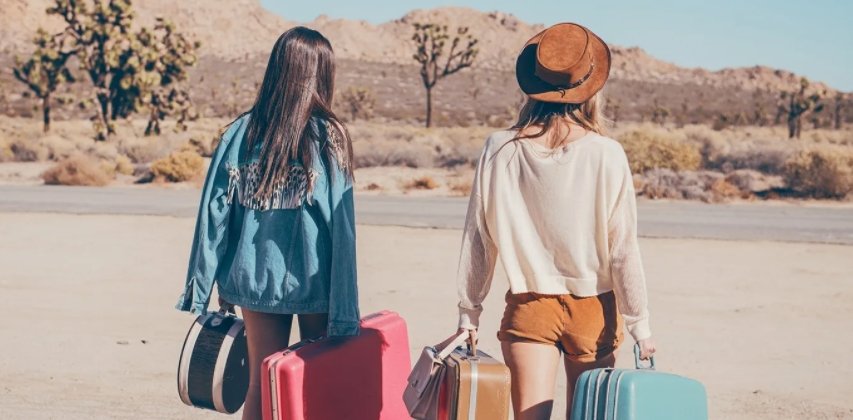 How To Budget for a Hen Party
It's a horrible word and a total PAIN to do, but one of the big essentials when you start planning a hen party is to set your budget. Ensuring the plans for the hen party are affordable for everyone in attendance is the most important thing - so we recommend planning out your budget as early as possible.
As always, The Hen Planner is here to help. We've drawn up a comprehensive list of EVERYTHING you should include in your hen party budget to get you on the right track.
Before we get started, there are a couple of things to consider before you start budgeting.  Our handy Hen Party Planning Checklist is worth checking out before this step - so take a read, choose your detination and confirm your numbers - then you can start budgeting!
In this article, we cover some of the basic things to factor in to your budget. Let's get into it!
1. Accommodation
The budget for accommodation will depend on how many nights you plan to go away for. 
With endless options from air b'n'b, hotels, apartments and hostels, starting with the accommodation might feel overwhelming but we recommend planning this out as the first step, as it is generally the most expensive part of any hen party.
Accommodation Budgeting Tips:
Get a range of prices
When choosing a place to stay, we recommend finding 3 accommodation types ranging from a low budget to high budget.
For example, find a place for each price range including: Low budget - very basic accommodation, medium budget - average accommodation and high budget - luxury accommodation). 

By putting these different options forward to the bridal party, it will help to get a general consensus on what might be pushing the budget too much, and as a group you can decide which accommodation is right for the group.  

Sometimes, going for a luxury package might work out well as there might be extras like breakfast or free drinks packages that may be included - it is recommended to total up the entire budget with each option to work out the cost per person.


Remember to check out all types of accommodation
From luxury hostels, air b'n'b, self catering suites, and hotel rooms - make sure to consider all types of accommodation.  With big groups especially, you might be better off getting a shared self catering package.

Make sure to check with the entire hen party if anyone has "genuis" on Booking.com, as prices can come down quite a lot with those loyalty points!
One last tip - If you are considering putting three people into a room to lower the cost, remember that this, more often than not, means two people having to share a double bed. Make sure this is something your guests would be agreeable with before budgeting for this option. 

2. Activities
From salsa dancing to karaoke, there are a huge range of hen party activities that you can choose between.  Some activities will be more expensive than others - so the activity you choose is really going to depend on other things like the cost of accommodation, or whether the bride has something in mind that she really wants to do.
It is recommended to look for a range of activities and total up the price per person.  It is also etiquette to split the cot of the activity for the bride between the group if you do have a medium to a large sized group in attendance.
The best place to start is to decide whether you'd like to go for a luxury activity (for example, like a boat party or renting a bed at a beach club) - these types of activities can cost around £100pp, so in order to be able to keep the overall price down, you might need to total up the cost by looking at the lower or average rating hotel from your options to ensure it doesn't become overly expensive.
If the price is looking to be extremely expensive so far, there are some really fun but cheap activities that can be enjoyed like cocktail classes, dancing classes and karaoke! 
3. Food & Drinks
It is recommended to factor into the budget whether you plan on going out for a meal or if you'll be eating/cooking in (if your hen weekend doesn't have a catering option included).  It is so important to make time to eat to avoid hungry hens and bad hangovers!
We recommend letting everyone in the hen party set their own personal spending budget, but it is definitely a good idea to communicate the cost of the food and drinks so that everyone can factor that into their spending budget - for example if you plan to go to a nice restaurant or cocktail bar, make sure to share those details with the group so they can see the menu and how much spending money they might need.
In shared accommodation like a cottage or a lodge, it can be cheap to buy food and drinks and split this between everyone - so make sure to include that in the cost of the overall hen party in advance if that is something you are considering.
Also make sure to communicate if the accommodation includes breakfast!
Estimates per person
Lunch £10
Snacks £3-£5
Dinner £25-£60
4. Transport
Depending on how you plan to travel (plane/train/bus etc), your budget is going to change quite drastically.   
Remember to calculate transport for the entire hen party - for example, if you are going abroad, remember to factor in airport transfers, baggage fees etc.
Tip: When booking flights, we recommend tracking prices in advance and subscribing to notifications on SkyScanner! 

For transport like transfers and taxis make sure to phone around to get a few different prices!
5. Theme / Outfits
If you decide to have a theme, think about the spend involved. Will your guests need to fork out for costumes? Are you planning on having all of the hens dressed up in black and the bride to be dressed in white? Make sure to communicate this to the hens so that they can factor this into their own budget.
If you're going all out with a 70s theme for example, you will also need to factor into the budget the decorations or accessories for the theme to bring it all together!
6. Hen Party Bags or Hangover Kits
Welcoming guests and the bride with a hen party bag makes a lovely touch that will get everyone chatting - a great way to break the ice!
You can put together a hen party bag with small goodies like mini bottles of prosecco, an itinerary of the holiday and hangover essentials.  Check out our hen party bags guide here on the essential hangover items we recommend!
Remember to factor this cost into the budget for for the hen weekend! On average, a hen party bag will cost around £5 (for a basic hangover kit) up to £15pp (for a more luxury bag with a drink, a favour and hangover essentials).
7. Presents for the bride
From sashes and badges, to hair and make-up, to Polaroid cameras and jewellery, this section could leave you hen planners out of pocket if not factored carefully into your budget.
Some of the main essentials include:
Sunglasses (for the summer brides!)
These basic essentials will cost around £15 for the bride - not too expensive but you can definitely kit her out in luxury items like a lovely t-shirt or sweater and spend that little bit extra!

8. Decorations
Balloons, bunting, and pretty paper plates, cups and napkins can really make a big difference at a hen party, so consider whether you can squeeze in something special from The Hen Planner Boutique into your budget.
From room decoration kits to fun ring balloons - we have a range of decor which will wow the entire bridal party and the bride!
9. The Bride
One thing to try and include in your budget is the bride's costs. Although some bride's will insist on paying their way, particularly if it's a smaller hen, paying for some or all of the bride's expenses is a gift that won't be forgotten in a hurry and will make her feel truly spoilt.
And finally….don't forget to include a small contingency fund. Even if you've budgeted your whole night down to the smallest detail, sometimes things just don't go to plan. But if everyone contributes a small amount (we recommend €10 per person), then there's a good chance that anything that does pop up won't be a reason to panic.
If you add it all up and your price sounds a little bit daunting to you, go back to the drawing board. But when you do get to a more palatable sum, pat yourself on the back and tick a HUGE part of your hen planning off the list.
And further down the line, after you've chosen all the finer details within your budget, be sure to tell your guests exactly what they are getting for their money to show just how good a job you've done on getting them the best value for their hard-earned cash.
Phew. That's it! If you take the above on board we promise it will make it a little easier. If you haven't read our 8 steps of hen party planning, this is essential hen party organisation reading too. Happy planning x