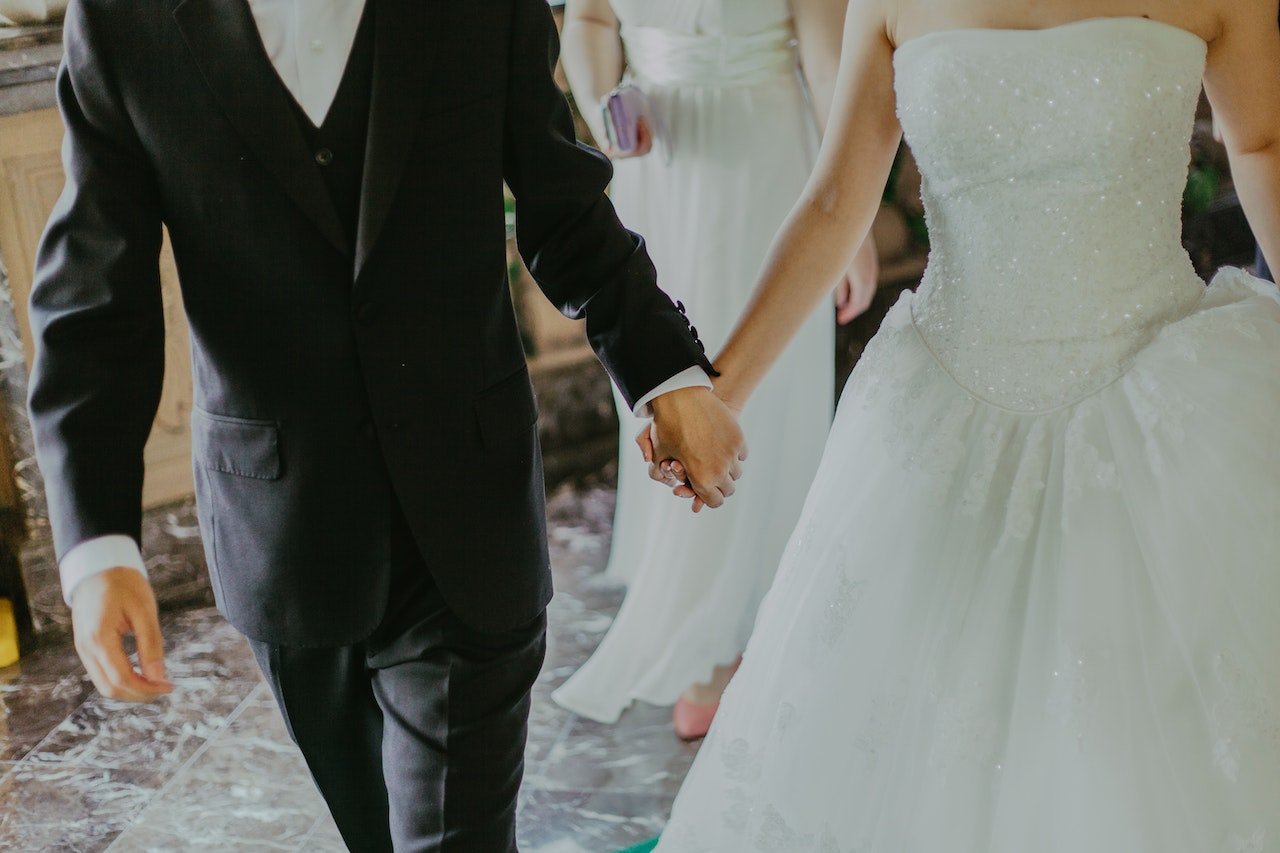 Top Tips for Cutting Wedding Costs Without Compromising On A Perfect Day & Wedding Spending Survey Results
In this article, we discuss some useful tips that can help our brides reduce wedding costs, without compromising on a perfect day.  We also look at the results of our wedding budget survey which inspired this article.
Following a recent survey we carried out, we have found that a number of brides-to-be are under pressure with affording the cost of weddings in the current climate, as the UK has seen a rise in inflation. 
As food and energy costs are on the rise (and are having a knock-on effect on industries like catering and hospitality), weddings (including suppliers and vendors) are expected to become pricier.  
This article was inspired by the results of that survey, where we have offered our top tips for cutting wedding costs (that won't be noticeable to the quality of your day!).
Before we get started, we wanted to thank all of those who took part in our survey (200 of you!).  Use the table of contents below to jump straight to our top tips or the survey findings.
In this article:
6 Ways To Cut Wedding Costs (Without Compromising Your Perfect Day!)
1. Look For Last Minute Venue Cancellation Dates 
Did you know that some wedding venues offer huge savings if you're prepared to book a fairly last-minute wedding? Some venues offer dates that have not been booked and sell them at a cheaper rate, or there might be a wedding cancellation that you can snap up for a heavily discounted price.
If you want a dream wedding on a super tight budget, this might be the best way to get it.  If you're considering this option, we recommend researching all of the suppliers or vendors you have your eye on ahead of time and getting at least 3 different options ready to contact ahead of taking this approach. 
For example, get the contact details of 3 different photographers, 3 different DJs (and so on...), as booking a last minute wedding does also mean that you will have little notice to give to vendors.
We recommend checking out Wedding Dates which tends to post up any last-minute dates or For Better For Worse which has a great offers section on its website. 
We also recommend checking directly with any wedding venues you like the look of to see if they have last-minute dates that have popped up on their social channels or blog.
2.  Opt For Pre-Loved Wedding Decor 
Did you know that there are Facebook groups dedicated to buying and selling wedding items on a budget?  Why buy something brand new when you can buy pre-loved items at a fraction of the cost?
You can also find websites that are dedicated to second-hand wedding items which are also a great resource.  Of course, you can also do an eBay search too if you're looking for something very specific.
Some of our favourite (and most active) Facebook groups and websites include:
3. Send Digital Invitations and Make Use of Printables
Wedding stationery costs around 5% of the overall wedding budget which includes your RSVPs, wedding reception/evening invitations and menu options.

If the budget can stretch, these make lovely keepsakes and they definitely do give a great first impression for the big day, but you can also make a great impression by keeping it all digital.
Etsy has a lovely range of different designs for digital wedding invitations which can be personalised.
Some couples might opt to create their own wedding website for RSVPing, which can also help to tie the whole digital theme together.  This wedding invitation below is from Alponas on Etsy.
In addition, for the hen party, why not opt to use printable games and activities rather than buying physical items? We have a lovely range of totally free hen party games and activities you can download and print.
4. Consider Having Later Wedding 
Another way to have the venue of your dreams without the full price tag is to consider a later wedding!
OK, it might sound strange but hear us out!  When couples get married abroad, the cost of catering for the guests is generally a lot cheaper than catering in the UK.  This is because abroad weddings tend to be held later on in the day to avoid the peak of the heat.  This means guests only need to be fed once (sometimes twice, but without the need for extra snacks and canapes!).
The benefit to having a later ceremony means you only need to feed your guests once (depending on what time you tie the knot, you can go straight to an evening catering option for everyone), or could feed guests twice but there'll be less need for canapés and snacks which can rack up the cost.
It is worth considering a later wedding around 3pm and avoiding the cost of snacks and canapés, or looking at a later time like 6pm and feeding guests at 8pm, for example, which should keep them going until later in the evening!
This option may not be for everyone, but if the wedding budget is tight it could be something to consider.
5. Consider Having An Intimate Or no Wedding Party
This might be a controversial one, but lets' look at the average costs for having a bridesmaid or a groomsman in your wedding party. 

These costs come from UK traditions of buying the bridesmaid dresses and the groomsmen suits, and buying gifts for the morning of the wedding.

Bridesmaid costs:
Bridesmaid dress - £60 (on average)
Thank you gifts - £40 (on average)
Hair - £50 (on average, no trial)
Total per bridesmaid: £150
If you're looking at having 3 bridesmaids (the UK average), that's £450 at a minimum.  Plus the cost of the groomsmen which assuming you have 3, will cost around £900 in total for 6 wedding party members.  
This doesn't factor in the cost of makeup, trials and other items you need for the wedding day like bridesmaid robes.  Bridesmaid robes are generally needed in the morning when getting ready (as the photographer comes to take pictures in the morning of the bridal party), and novelty PJs definitely won't be a vibe in your wedding album!
If you're really struggling with the wedding budget, it could be a nice idea to just have 1 best man and 1 maid of honour/bridesmaid, or have no bridal party at all (which gets rid of the stress of choosing between friends and family!).
Your big day can still be the same with your close family and friends around you.  This doesn't mean you can't have your bride squad to come with you to choose your dress or to celebrate other wedding-related occasions with you.
6. Get Rid of Wedding Favours
According to the Pipping Centre, wedding favours are a tradition that dates back to the 1700s amongst the French aristocracy and upper classes, who would provide trinket boxes filled with sweets and treats for their guests.  
So many wedding traditions have now been dumped, like the father of the bride paying for the wedding - so we're sure no one would be offended if this became another outdated tradition that you didn't include on your wedding day.
If you're throwing an amazing day for your guests and feeding them all for free (twice!) and paying for complimentary drinks, it's probably not going to be a huge deal if you choose to get rid of the favours.  
Favours can cost from £150 up to £500 (and sometimes more - obviously this depends on the number of guests).  We say if you're budget is extremely tight and you're already spilling over your budget before even considering favours, get rid of them and don't stress!
Wedding Spending Survey Results
This article was inspired by our survey results.  We were interested in finding out how the talk of a UK recession and the rise in the cost of inflation is affecting couples due to get married in the next 4 years, and the results are in!
What did we find?
62% of brides are reducing their budget or having a smaller, more intimate wedding as a result of the cost of living crisis in the UK


69% of brides are considering a hen party in the UK (as opposed to abroad), and the cost of living is the main factor for the decision


The average budget of the respondents in the survey was £20,900.
You can view the raw data here. 

This data was acquired from social media channels (across a number of UK wedding groups on Facebook and Reddit), and from our own social media following.
We hope these tips have helped, and we'd love to hear of any other ideas for saving on wedding spending!