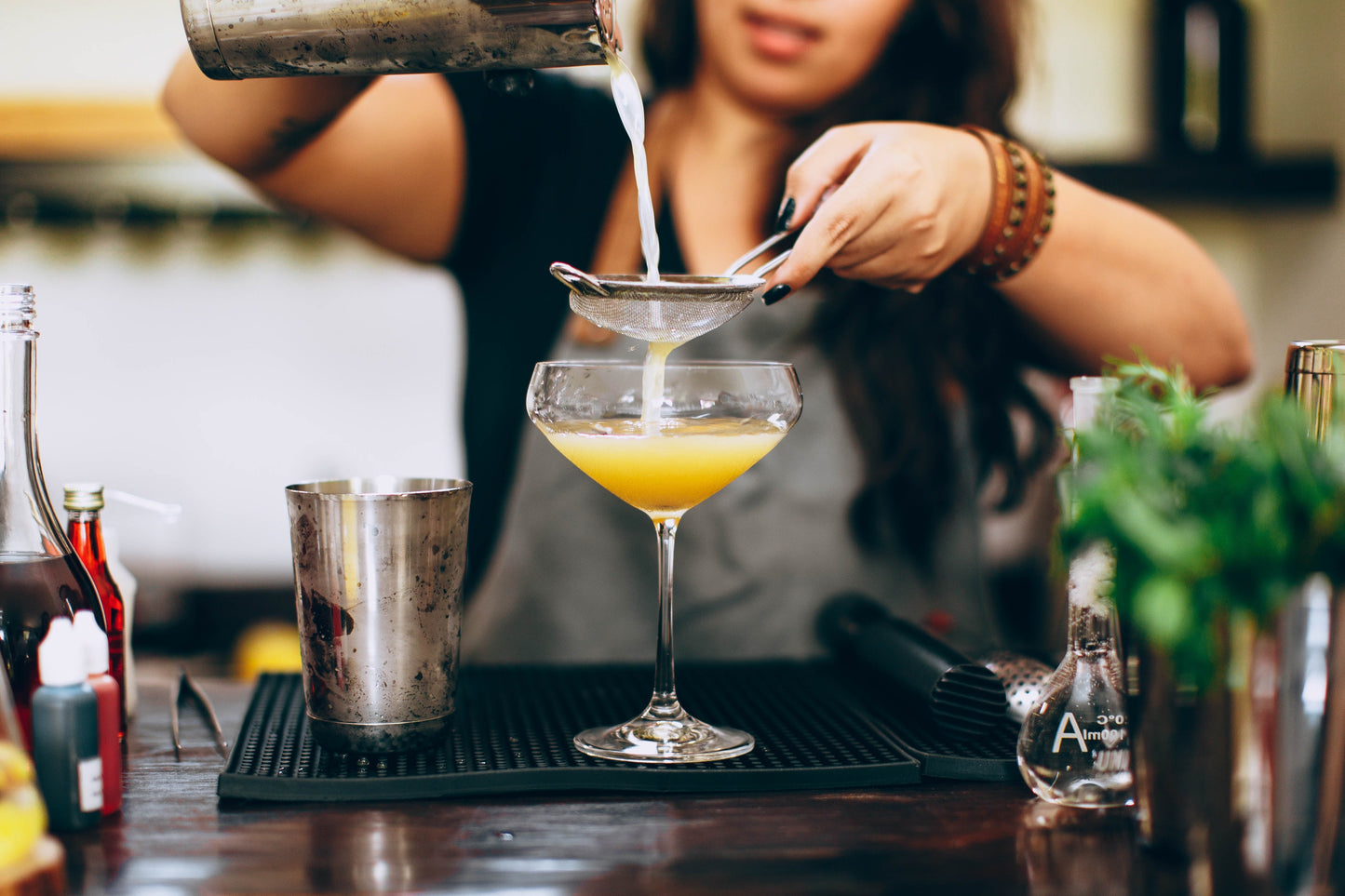 Mobile Hen Party Activities. Bring The Party To You!
Photo by Helena Lopes on Unsplash
If the hen party plan is mainly centred around a kick ass country house, it's likely you'll want to spend as much time possible in the house to make the most of the hen party splurge. Hen party country houses are great for space, luxury and bringing people together. We've rounded up some ideas for mobile hen party activities to bring the party to you.
1. Chef Experience
A chef or luxury dining experience is a must for the foodie bride. Think top quality restaurant standard food whilst you all sit around a large dining table with prosecco and endless hen party fun. We recommend Dine Indulge to bring the private chef experience to you. They send in a chef who prepares the menu of your choice. Best thing about it? Apart from the amazing food, you don't have to do a thing once they arrive! The chef arrives hours before dining time and prepares, cooks and even cleans afterwards. If you have a group with over 12 people they recommend that you book a waiter or even better, opt for their Naked Chef Catering Service to ensure you have the ultimate dining experience with the added touch of hen. In addition to your personal chef, a hunky butler (wearing just a pair of trademark trunks or an apron and bow tie) will wait on you and your guests throughout the service. Find out more details on the Dine Indulge experience here. P.s. they cover the UK, Ireland, France and Spain!
The Hen Planner Recommends: only opt for the naked butler service if you think the bride will be up for it. She will not thank you if she's not. Check on dietary requirements with all the guests before choosing your private chef hen party menu. A good hen party game for around the dinner table is: Naughty Moulding – get some mini tubs of play-doh and let the girls imaginations run wild! Let the bride choose the winner.
2. Hunk in a Trunk
If you aren't planning a dining experience but still want a butler in the buff, check out Hunks in Trunks. The hunks are confident, polite and professional in all that they do and guarantee to make your hen party memorable. You can ask that they serve drinks and keep everyone topped up on bubbles. This company also runs the Naked Chef Service and they can serve you anything from brunch to lunch to dinner. More details here.
The Hen Planner Recommends:  Engage with your hunk to make the experience more engaging and fun. And to be honest, less awkward! Chat to them and have them do sorting like MC a game of Never Have I Ever or ask the girls to bring on their best chat up line to the hunk and he has to choose the winner.
3. Mobile Beauty Bar
A pamper is always the ultimate treat. If you're heading out for the night or just want to look your absolute best, book a blow dry bar experience or makeup bar for top ups. If you want a chilled out pampering experience, give the girls a selection of treatments they can choose from (facials, massages, manicures etc) and book a morning pampering session. We recommend Blow Ltd for your mobile pampering needs (especially in London, Birmingham and Manchester) – the do great blow dries using kerastase products for a good price. Check out Blow Ltd here.
The Hen Planner Recommends: Our experience with mobile beauty and pampering is that you get what you pay for. A budget price per person will result in an average manicure so weigh up what's important to your group and what you want to get from the experience.
4. Glitter Bar
If you want your hen party to have all the festival feels and guarantee some gorgeously fun photos, a glitter bar is a must. Glitter bars will typically come with all the setup (a sequin table cover, endless jars of glitter, mixing trays, props etc) and a glitter artist to create fun looks on all the hen party guests. Check out Eco Stardust for a cool glitter bar experience.
The Hen Planner Recommends: A glitter bar will work best with boho or alternative style hen party accommodation like glamping. For the complete boho look, team it with a flower crown workshop or a braid bar. 
5. Hen Party Artistry
Life drawing is a hen party activity that no one will forget. Whilst it's apt as a hen party activity (painting a nude, need we say more), it's also a great way for the ladies to discover their inner artist a relaxed environment. With Hen Party Artistry, you'll be drawing for one and a half hours under the guidance of a professional artist tutor. You'll learn some simple drawing techniques which will lead into fun and cheeky drawing games, which will provide plenty of laughs and hen party memories. More details here.
The Hen Planner Recommends: A little bit of a competition always adds some fun so ensure the instructor leads the way. A pre glass of bubbles is essential to help everyone relax and not feel awkward about the experience and you may as well keep the bubbles flowing! 
6. Murder Mystery Evening
If you're looking for something totally different and an experience to remember, a murder mystery evening will tick all the boxes. An actor will be sent to your hen party and will run the event. They'll come with character information cards and everyone plays a part.It's all about team spirit and fun, no serious acting required (although Oscar-winning performances are of course welcome! It will be played over dinner, in real time. More details here. 
The Hen Planner Recommends: Chat with the murder mystery company about the options available to book a theme that works best for your bride and hen party. Ask the ladies to dress to the theme to add even more fun to the hen party experience.
7. Gin Tasting Experience
Let the hen party be-GIN! For the gin obsessed hen party group, a gin tasting experience in the comfort of your hen party house is the dream hen party idea. Check out the gin tasting experience with The Little Gin Company.  You'll kick off the gin tasting sessions with a welcome cocktail, to get the gin flowing. They will then work through a delicious tasting sequence of artisan gins for you all to sample and enjoy. All gins on the tasting menu will be served as a tasting measure, with a splash of tonic (if you can't handle the neat gin!). Guests can then choose their favourite gin to have as a full drink.
The Hen Planner Recommends: if you're choosing an activity like this, don't forget about any pregnant ladies in the group! Don't make them pay for this if they're not going to get the full experience.
8. Bake with a Legend
The ultimate GBBO hen party experience! Bake with a legend brings you a baking masterclass, led by one of our legends, in the comfort of your very own home! Select one of their recipes, and they'll bring everything you need to make one big group bake. You can bake up a storm and meet a TV star without having to even put your shoes on! More details here.
The Hen Planner Recommends: If you're thinking of hen party favours, some customised aprons would be the perfect add on for this hen party activity. Obviously this is best when the bride is a Great British Bake Off fan!