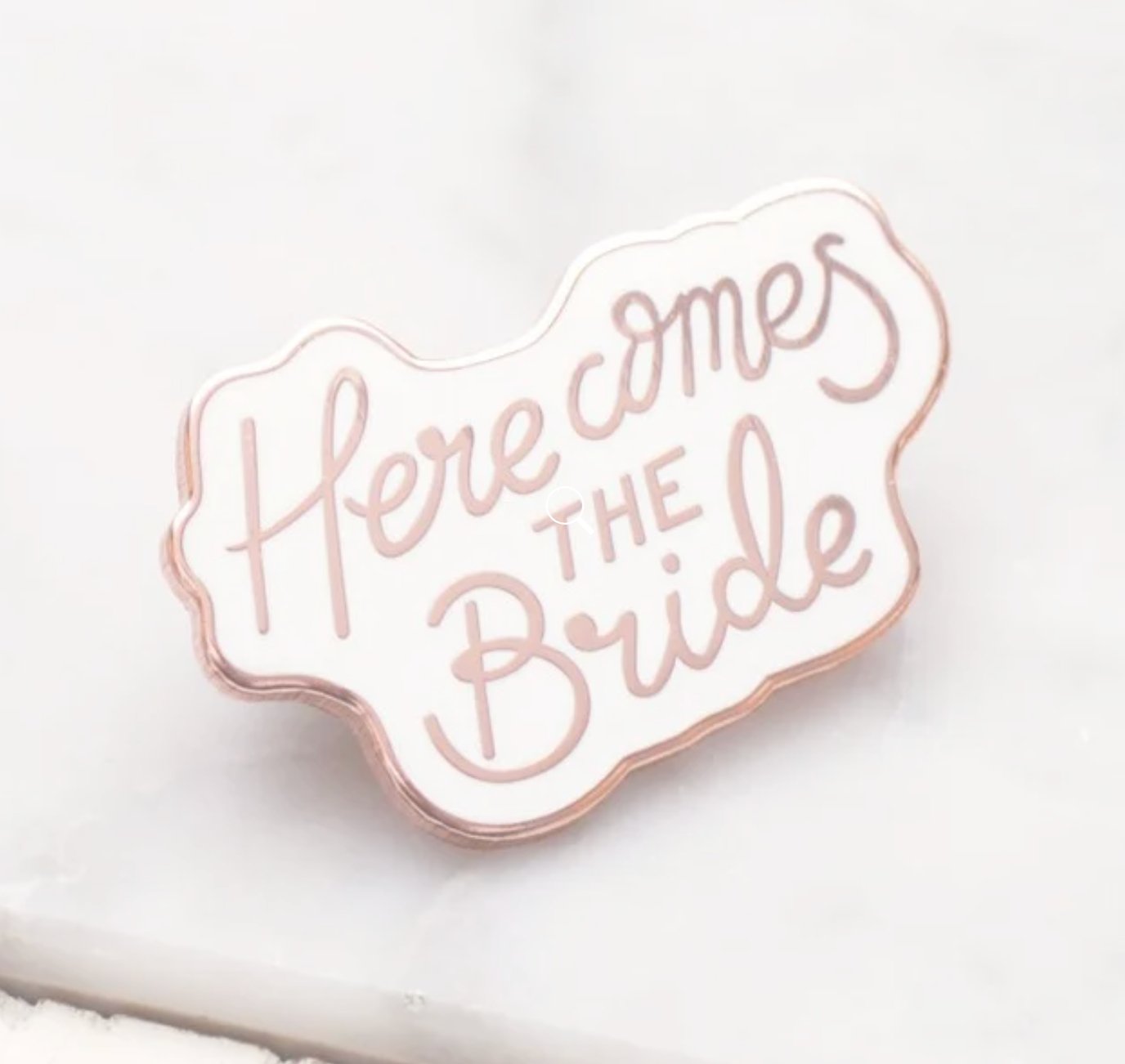 Ideas for the Brides' Hen Party Bag!
Yes, a hen party bag for the bride is now a thing! What is this? This is a little box or bag for the bride filled with hen party survival and bridal treats.
What you put in it will depend on the budget but even if you only have a couple of pounds or euro to spare, it's a really nice touch for the bride.
Below are some ideas for bags and what you can put in your hen party bag for the bride.
1. Something comfy!
Whether it's a cute set of personalised pjs, a robe or cosy sweatshirt, something for the bride to chill out in is always a winner. You'll find lots of options on Etsy for customised pyjamas, robes and hoodies.

2. Something to drink from
Whether your bride is into bubbles or doesn't drink, a personalised or "bride" glass is always a nice addition. There's no way her drink will go missing and depending on what you get, it might be a nice addition to the morning of the wedding also. Our personal favourite is our prosecco glass (coupe style) and fun prosecco bell. A hen party essential, right?!
3. Hen party accessories!
No matter how low key you're going with the hen, no hen party bag is complete without an accessory for the bride to wear. If she's not into the bride thing, you can get her something simple like a hair clip. We also have some pretty hairbands if she's into making a statement. We have gorgeous hen party sashes which are always a hen party necessity! Browse all our classy hen party accessories for more ideas. 

4. Something to help with the hangover!
Whether she drinks or not, your bride will more than likely be tired and feeling a little worse for wear after the hen party shenanigans. Prepare a little bag for her to make the next day easier. Include things like vitamin tablet, pain killers, an eye mask to refresh her eyes, and even a candle for some post hen party zen.
5. Something to put all the treats in!
A tote bag is a good idea as she can use it again and it's easy to keep her hen party stash in. If you want something that she'll use after the hen, maybe avoid the "bride" option and go for some fun slogans with prosecco etc. A box is another option and makes the gift really presentable If you have a few items however they may not fit. Or you'll need a very big box!
6. Something personal
Lastly, every bride is different. The best gifts are always the most personal ones. So whether you decide to pull some stories from all her friends together and write a cute poem (we love this idea, get it framed and it's a gorgeous gift she'll have forever), put a hen book together, include a little surprise from the groom or a little piece of jewellery – a personal surprise will be a winner.