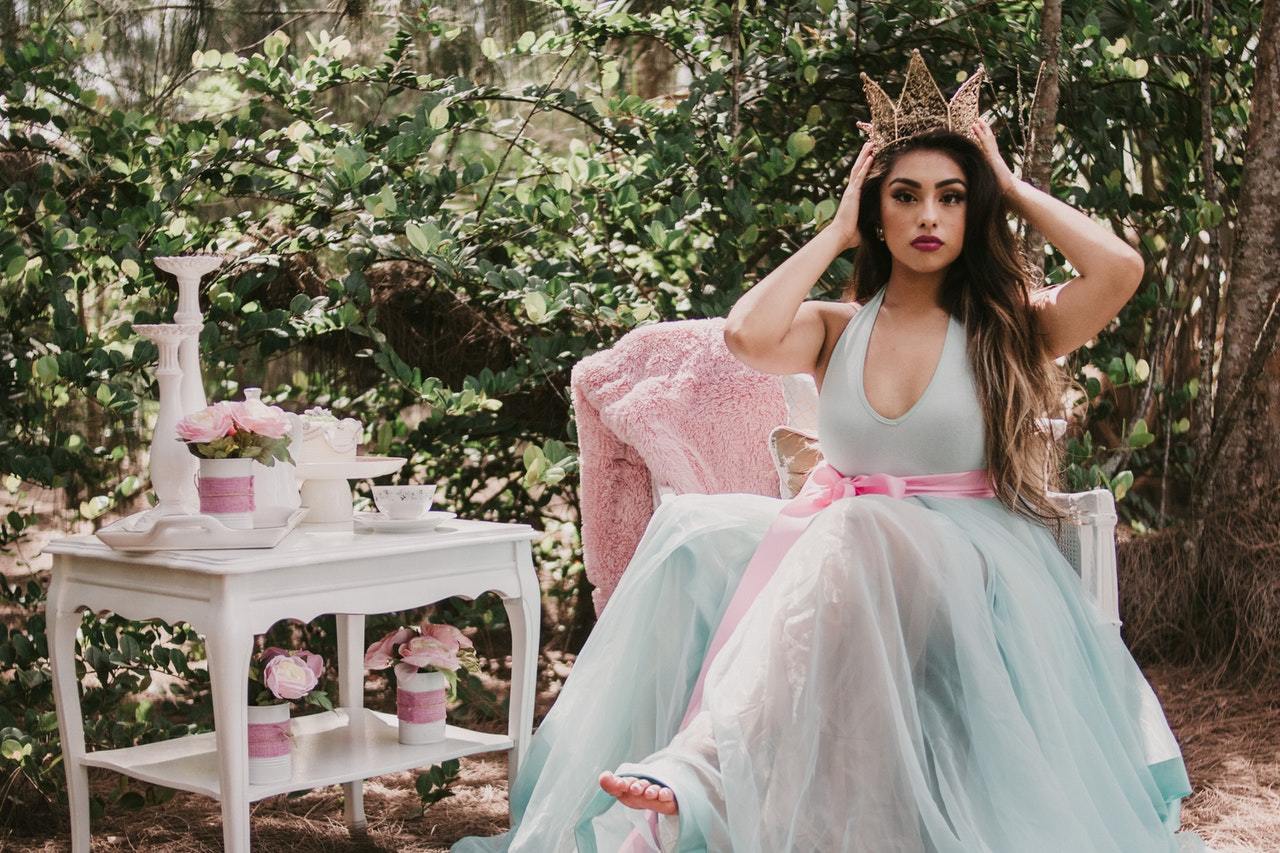 7 Disney Hen Party Theme Ideas
Every girl wants to feel like a princess on her wedding day.
After all, the whole point of a wedding is to achieve that perfect, happily ever after, right?
But, there's a lot of build up to that fairytale dream, and you don't have to wait until the big day to make the bride feel like a queen.
So, if you're getting ideas together for the hens' night out, you might want to consider a Disney hen party or at least a Disney themed hen party.
Here's some of our themed ideas to get you going..
1. Disney Hen Party Venue Suggestions
If your budget is flush, then a trip to Disneyland could be on the cards for your bridal party.
Imagine this nostalgia on your hen do:
With parks in Paris, California, Florida, Hong Kong and Tokyo, a Disney themed party could take you anywhere in the world.
If you're more interested in taking to the sea than staying on land, there are now Disney themed cruises too. If your means are more limited, then with the right decoration and a touch of magic, near enough any venue can be turned into a disney princess dream.
2. Disney Outfit Ideas
This is where you can have a little DIY fun. Take a day out to shop for your perfect princess ensemble. Keep it simple and dress her up as the princess or queen that she is! Or go all out and dress her up as her favourite Disney character!
For those more dedicated to fancy dress, adult Disney gowns are available online. Order a hooped petticoat and see your dress swing like Cinderella's. Or if you're handy with a needle and thread, you might take to making one from scratch. Here are some of our favourite themed outfits:
Snow White and the Seven Dwarfs. The bride can be made up as the beautiful Snow White, while her seven favorite ladies choose the aptest dwarf for their personality.
Cruella DeVille! Make the bride center of attention in a decadent Cruella DeVille ensemble. 
Wendy and the Lost Boys. Everybody loves Wendy Darling. Get your bride a cute blue frock and have the hens dress up in Lost Boy animal outfits.
Princess Aurora from Sleeping Beauty
Cinderella is also a super fun character dress up 
Ariel from The Little Mermaid.  A red wigand green midi dress should do the trick if you can't find the proper outfit!
3. 

Turn Her Into A Disney Princess

Snapchat has an amazing filter where you can turn yourself into a Disney princess. Obsessed!  Use the Snapchat filter, turn her into a Disney Princess and use her Disney avatar around the hen party! Get stickers, add her avatar to the invites or simply print out a portrait of her and frame it to make her feel super special!

We gave the filter a try to show you how it looks!
4. Cocktails That Would Please Walt Disney Himself
Why not try out making some Disney themed cocktails? Yellow pina colada for Belle, Black Vodka for Maleficent and Blue Curacoa for Ariel. If you fancy going all out, why not squirt some whipped cream on top of a white chocolate liqueur? Stick two Oreos on top to make some adorable Mickey Mouse-style ears.
Depending on your venue, play some games alongside the cocktails. 
5. Mad Hatters Tea Party
As Lumiere says in Beauty and the Beast, "Be our Guest"!
Put on a lovely spread for the beautiful bride-to-be. After all, you're all going to be hungry at some point during the day. Finger food or a sit-down meal, there are various little touches to add some Disney magic to your dining experience.
Try out a Mad Hatter's Tea Party with cute cakes on quaint crockery.
6. Disney Invites (Princess, Pixar, Simple)
If you're a bridesmaid planning this, first impressions count.
This is the first thing that the party will see.  A low cost idea could be to get some Disney postcards to use as invitations, or alternatively you could get some pretty invitations made by going with a theme like polka dot (minnie mouse), or a fairytale theme by adding sparkles!
Whichever you choose, the invites in a Disney theme will set the scene for all of the hens so that they know from the start that the hen party is going to be a themed one!
7. Disney Themed Accessories and Snacks
You don't need to buy snapchat filters to look pretty as a disney princess. When it comes to thinking up Disney-themed accessories, the possibilities are endless.
Try some customised sashes, personalised shot glasses, or hen party t-shirts with your names in Disney's classic font.
Mickey Mouse ears are always a fun addition! 
When it come to the snacks and food, you can create some pretty Disney inspired cupcakes and nibbles! 
Summary
We hope that we've convinced you that a Disney themed hen party is a great idea.
And we're extremely jealous that you're doing it.
Over to you, what else would make a Disney hen party special?
Let us know if there's anything we missed, questions or themed hen suggestions that you have.