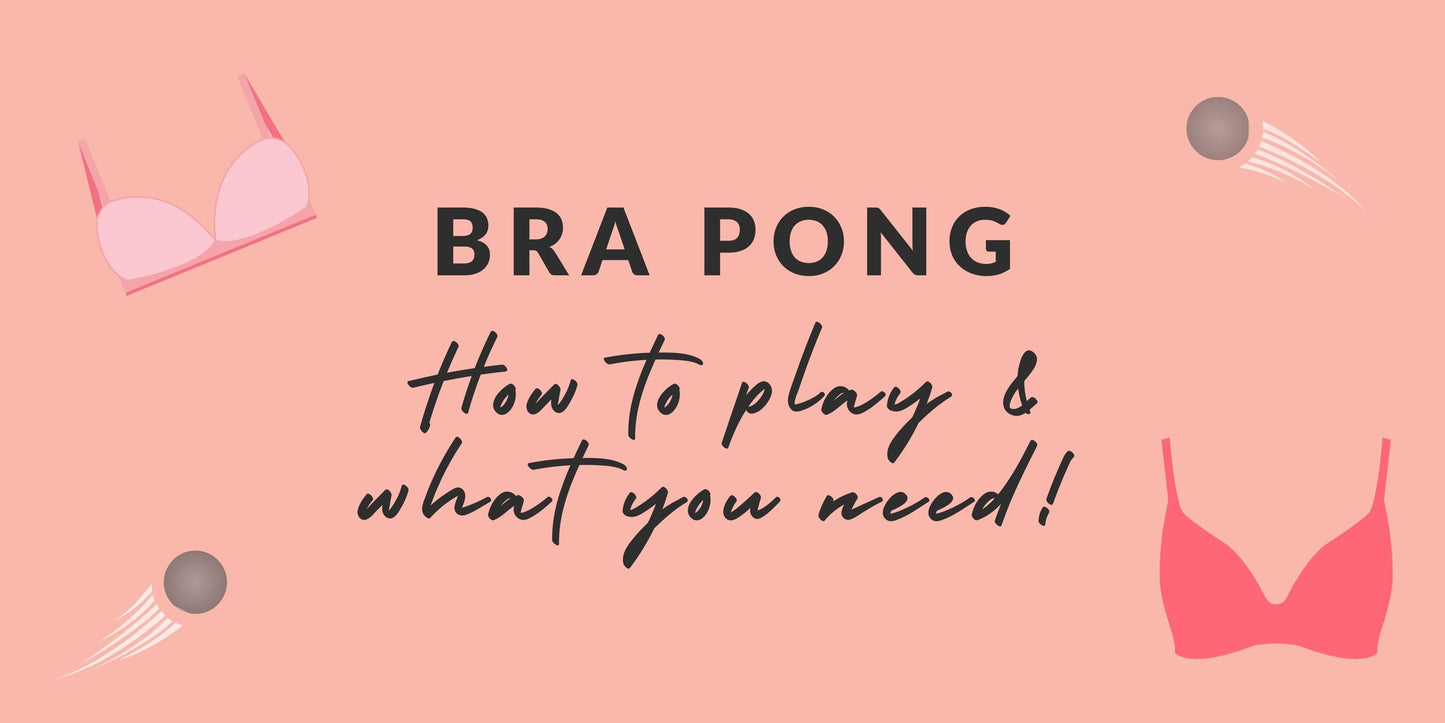 Bra Pong – How To Play & What You'll Need
If you like an easy DIY challenge, Bra Pong is a fun addition to the hen party games list. What is bra pong you ask? Well, you basically stick a few bras to a large board and write numbers for points on them. The rules of bra pong are simple. The hen party guests then bounce a ping pong ball into one of the cups of the bra. Each bra represents different points. It's up to you how you play this. You could see who wins overall and they get a prize or forfeit. You could also go down the beer or prosecco pong route and each player has to take a drink or pass it on it they score.
Bra Pong – What You'll Need
Here's a list of the items you will need to make it yourself!. If you have any questions or suggestions, let us know in the comments.
1. Tri-Fold Project Display Board
We recommend something tri-fold, like these here.  
Alternatively, you can pop in somewhere more local to find a large piece of cardboard. Or if you have a cardboard box, you can spray paint it to match the colours of the hen do theme or the wedding theme.
2. Bras in Varying Sizes and Styles
6 bras in 4 different cup sizes and styles. It's up to you how you want to mix these up. Here's some bra-inpiration.
Primark will be your best friend for keeping this cheap - just pop in and grab a few bras in various sizes and colours.  To keep it even cheaper, you could always use some of your own!
Tip: You will need bras with push-up support so that they easily create a cup when glued to the board
3. Ping Pong / Table Tennis Balls
4. Glue Gun and Glue Sticks
To stick the bras on, you'll need a strong glue. You can go to your local hardware store or B&Q to get this or a glue gun.
Decorating Your Bra Pong Board
Depending on your hen party theme and style, you can add more to the board with cut out letters, paint, markers etc. Prepare your board by laying out the bras to determine where they will look best. We recommend putting the D cups at the bottom, C and B cups in the middle and the A cup at the top. This also makes for a good point system with the highest points  for the A cup as they are smaller and harder to score.
Bra Pong Rules
You will also want to decide on your bra pong rules. We recommend printing these out and putting them in a frame next to the board. We have some rules below but you can choose how you want to play this game.